She's Blessed Ladies fit tee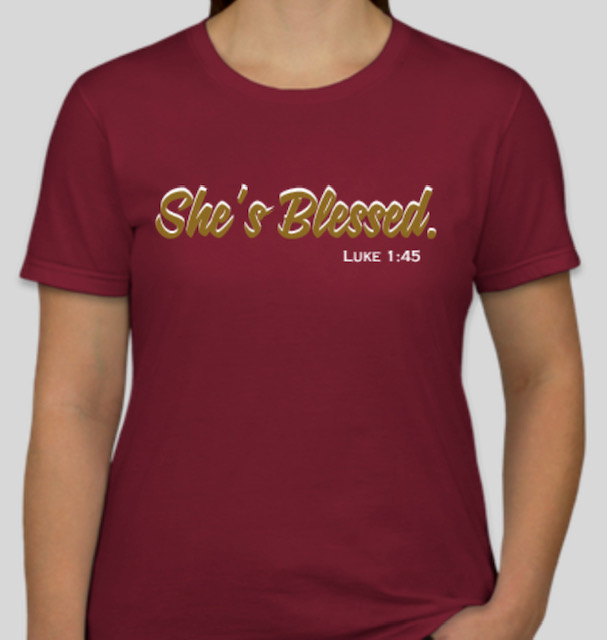 She's Blessed Ladies fit tee
"Blessed is she who believed that the Lord would fulfill His promises to her." - Luke 1:45
When the angel of the Lord appeared before Mary and told her that not only would she - a virgin - have a baby, but that he would be the Son of God, she BELIEVED. When she believed she received the blessing.
Let the world know that your blessing is coming because you believe.
**Please allow a minimum of 2 weeks for processing.