NEW! - Group Clarity Call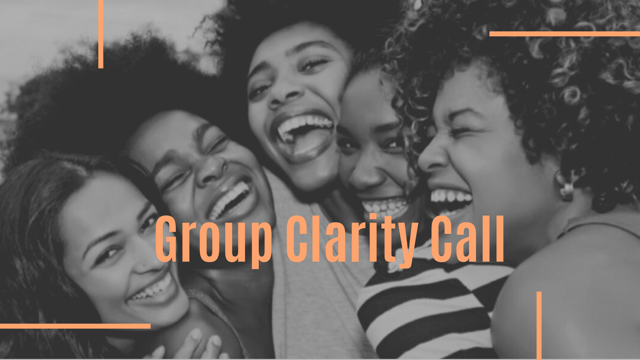 NEW! - Group Clarity Call
New for the Third Quarter to help you dive into finishing the year strong, is the Group Clarity Call.
Are you ready to journey into your purpose, but you're unsure where to begin?
Would you like to begin this journey with the support and accountability of friends who share your desire?
Not only will we all engage in intentional prayer leading up to and during the week of this Group Clarity Call, you will also receive 5 daily emails of journal/conversation prompts to chat over with your girlfriends, your own personal 30-minute clarity call session, as well as a live group chat session via Facebook Live.
The price listed is per person for a maximum group session of 5 participants. Please be sure that you all choose the same scheduling option.